Vietnam covers a long distance north to south, making domestic travel a little taking time. If you've only got one week in Vietnam, I'd recommend sticking to the northern part of the country. In seven days, you'll be able to see Vietnam's Northern highlights, making your way from ancient Hanoi capital City in the north to magnificent Halong Bay and then exotic Sapa. These destinations cover a wide range of natural beauty and history between themselves, making a great one-week itinerary in Vietnam! Here's a rundown of what my one week in Vietnam looked like, and how you should plan out your Vietnam itinerary:
Day 1: Hanoi arrival

Hanoi will likely be your international entry point into Vietnam. It's a pretty city, with several parks, streetside shopping and food, and some amazing sights. Certainly, after a long flight, you'd better not to do something hard, just take time relaxing and recover from a long flight route. If you are a stubborn traveler and want to take advantage of your time, don't hesitate to take a short walk around the Hanoi Old Quarter for a little sightseeing and then, back to your accommodation, find yourself a good meal and good night to fill up your energy for the following day.

Day 2: Hanoi City Tour & Sightseeing
Considered as the thousand-year-culture capital city of Vietnam, Hanoi is worth to spend one day in your 1 week in Vietnam to discover her corners. The highlights in the centre of Hanoi include Ho Chi Minh Mausoleum Complex, Temple of Literature, Hoa Lo Prison (or Museum of Ethnology), West Lake. If you didn't visit the Old Quarter the previous day, today's night is best time for you to walk around and step to the historic Hoan Kiem Lake, which is very sparkling at night.
Day 3: Hanoi – Halong Bay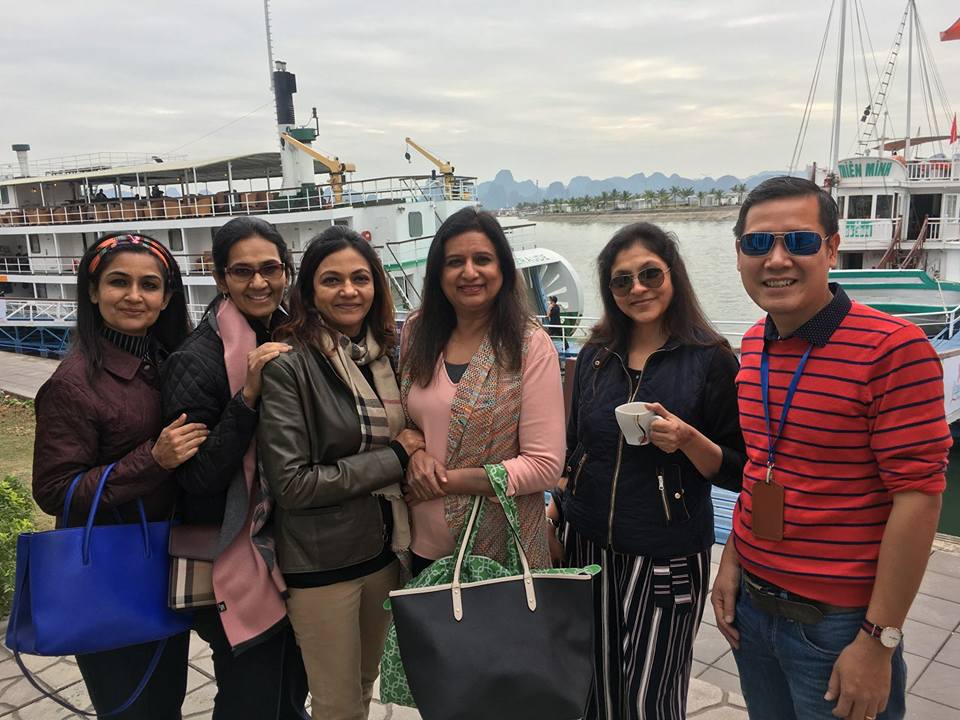 Wake up in the morning and pack your bag (don't forget your outfit which is proper for swimming, you will not want to miss this chance) for cruise in Halong Bay, the most famous Natural World Heritage Site and in Nothern Vietnam and one of the best places to visit in Vietnam. You will arrive in a harbor (depends on schedule you booked) at noon and board the cruise, check in room. Enjoy your cruise!
Day 4: Halong Bay – Sapa

Don't miss the fresh air in Halong Bay in the early morning and the Tai Chi lesson on the cruise. Enjoy the last part of cruise and at noon, it's time to say goodbye to Halong and return to Hanoi hotel for overnight train to Sapa. You have a chance to experience the local train in Vietnam and taking a deep sleep before you reach one of the most pristine beauties in the North - Sapa.
Day 5 & 6: Sapa Valley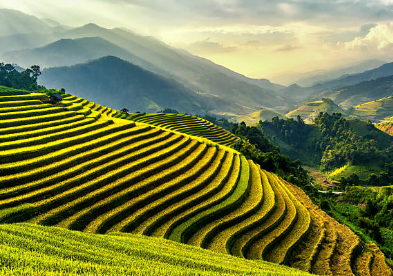 Sapa is most easily accessed by an overnight train from Hanoi that takes about 8 hours. Other options include taking the bus or hiring a car, but the train is the cheapest and most convenient. Once you get off at the train station at Lao Cai, it's a 30 minute drive to Sapa Valley (most train agency will organize a private transfer for you). You'll arrive in Sapa by breakfast (around 7am), with enough time for a quick nap and meal before you head out for your first trek!
If you reply to somebody that "I didn't visit Sapa in my trip to Vietnam in one week", they will tell you that "You should come back there again to see it". Sapa is the indispensable destination for any travel to Vietnam and it has been mentioned million times in any Vietnam travel guide. Reaching Sapa today, don't hesitate to trek through our unique villages, where you will admire not only the peaceful local life of ethnic group but also the bustling markets on the mighty mountainous area day by day. Stay here one night is simply a perfect idea.

The return trains to Hanoi start from 5:30pm in the evening, so you have plenty of time on Day 6 to squeeze in another hike if you're feeling ambitious!

Day 7: Return to Hanoi, Departure
Last day! Yes, it's time to finish your Vietnam 1 week itinerary and come back home. Transfer back to Hanoi City for souvenir shopping and head to the airport. Say goodbye and when reaching home, tell your friends that you had a great time in Vietnam in a week only.

CONTACT US TODAY TO PLAN YOUR BEST ONE-WEEK VIETNAM TOUR PACKAGES AT BEST PRICE