About us
VietnamTourTravel Co.,Ltd ( Vietnamtour.com.vn), established in 2008, offers a full range of both group and custom tours to a discriminating clientele that demands to see not only the region but also to participate in the daily life of Indochina. Our Company is staffed 100% by authentic, local agents whose primary goal is the success of your trip.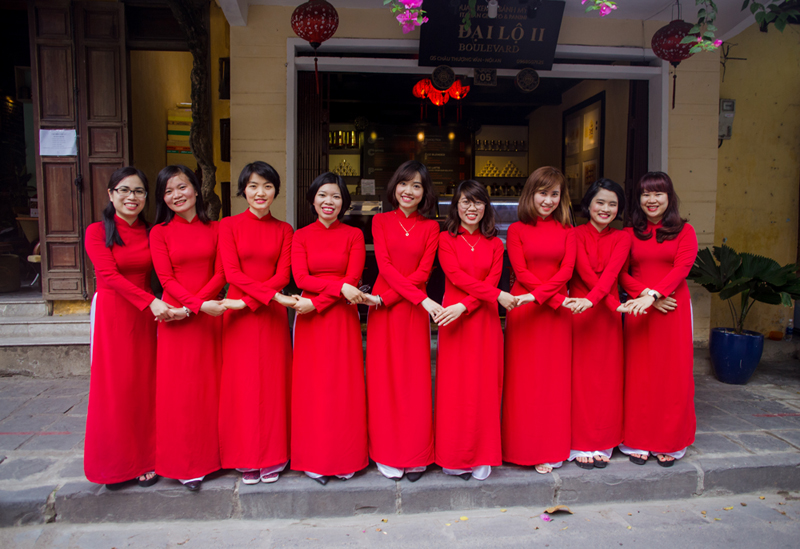 Because we believe that you want something out of the ordinary, we are happy to go the extra mile for our clients. You will soon agree with our perception that the people of Indochina, be it in Vietnam, Laos and Cambodia or a combination of destinations, are truly outstanding and exceptionally friendly. 

Your input is a valuable tool that helps us to constantly improve and revise our services. Let's work as a team in this wonderful, exotic world of Indochina!

Our mission
The mission of Vietnamtour.com.vn is to create more and more value to adapt to your needs in better ways.
Operating principles
- We don't sell tours, we sell experience: There are hundreds of travel agents who promise you great holidays with the cheapest rates, we can, but we don't do that. Why? Because we want you have best experience in Vietnam and make sure that you could interact with local people, have chances to discover new cultures, customs, religions and cuisine.
- You are our boss: You should know that we work for you, you are my boss and we always look for your smiles.
- We are efficient: we are inside and we know best regional attractions. Each region has its own historical and cultural features, which constitutes the distinctive and mysterious beauty spot waiting to be discovered. That's why our staff work hard to provide you with useful and updated information and to offer you the best choices.
- We continuously seek improvement: We always focus on growing stronger, better and bigger and that depends on you. Your complete satisfaction is vital factor to us.
- We specialize: Every market has its own distinctive features. In order to provide better products and services, we specialize in inbound tours only.

What do we offer to you?
- Great holiday packages:
+ Private, guided groups and self-guided tours.
+Mini-van tours
+ Shore excursion for cruise passengers
+ Multi-day excursions
+ History, culture and heritage tours
- A choice of pre-packaged holidays of any tour style you require
- Destination guides and maps, holiday insurance and comprehensive travel information service with a free online newsletter
- Train tickets
- A directory of thousands of best-priced accommodation in Vietnam.
- Car hire from the top rental companies.

Why Vietnamtour.com.vn?
- As professional locals, we have great command of destinations through Vietnam.
- The diversity of tour packages and services meets your different purposes
- Experienced, enthusiastic and passionate staff will assist you to create an amazing trip.
- Simple, Secure, Sufficient and Reliable are own main characters to ensure you a safe and memorable trips.
- No hidden cost, best deals, best value

Simple
Making the best use of online solutions, we have developed a very simple procedure that is easy for tour seekers to use. Specifically, you as a client, are just required to fill in the booking form. After submitting your information, we our staff will contact you as soon as possible.
 
Secure
Being aware of the importance of keeping client's private information secured, we have been using the highest level of online security to ensure one hundred percent that your provided information is kept in security and confidentiality. You can see the SSL digital certificate in the right corner on our website. That means your private information is absolutely protected.
 
Sufficient
For the wide selection of guests, Vietnamtour.com.vn offers a wide range of tour categories around such as sightseeing, city tours, adventure tours. We offer all the sufficient information you need to book for the perfect trip through detailed Tour reviews, Flexible Booking and our Price Match Guarantee.

Reliable
With a deep LOVE with Vietnam, Our
staff has been trying their best to welcome more and more foreigners to visit the country where it bases. Applying client-centered approach, our supporting staff always welcomes all the feed back from clients and listens to them carefully to perfect the service with the big hope of offering a reliable service to the clients. Related to the reliability, you can click at
http://vietnamtour.com.vn/ViewComment.aspx
for the clients' testimonials who have been using our tour-booking supporting service. You can even reach them for your reference.