Breakfast at your hotel. 09.00am We will depart to Tram Ton, at the height of 2047meters above sea level (the highest pass in Vietnam) where great views are offered of the surrounding mountains and lush forests of the Hoang Lien National Park. From there you will trek 30 minutes through forest. Along the way you have many chances to see wild flowers. Trekking along the stream you will arrive the Love Waterfall. Lunch at local halal restaurant.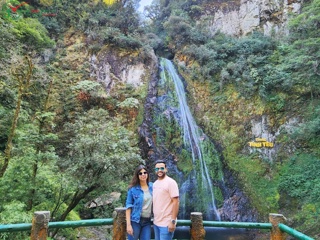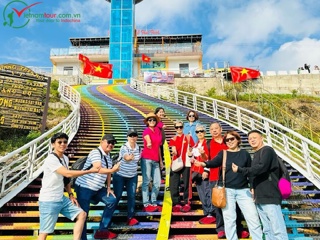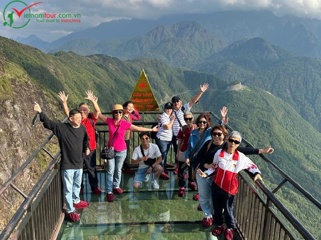 In the morning (no Guide and no car transfer): you start by walking to Funicular station in Sun Plaza building to catch Funicular to go to Sapa cable car station along Muong Hoa Valley (2Km) within a few minutes. Then you continue trip to conquer Fanxipan Peak – the legendary Indochina Rooftop. It normally takes people one or two days to reach the peak of Fansipan Mountain on foot. However, you will take the three-rope cable car system which carry you from the bottom to the highest point of the mountain in 15-20 minutes. Fansipan cable car is kind of a modern three-wire cable in the world, the first-time presence in Asia.
Reach at Fanxipan cable station at height 2800meter, you have to cross the 600 stone steps to the top of Fanxipan Mountain (or you can go by funicular by your own account). From there, you can enjoy the scenery and magnificent views to Sapa and can admire views of Muong Hoa valley and Hoang Lien National Forest from above and beautiful landscape of Lai Chau province. Afterward you take cable car go down, continuing back to Sapa by Funicular.