Day 5 (30 Oct 2022): Hanoi – Halong Bay (B/L/D) – Share cruise and bus/Seafood or veggie food.
08.00 - 08.20am: Pick-up at hotel and start the scenic, 4 hours drive to Halong Bay through countryside of Red river delta
11:45 - 12:00 Welcome to Adela Boutique Cruises lounge at Tuan Chau International Habour and complete check in procedures.
12:00 – 12:30 Transfer to Adela Boutique Cruise by a tender boat.
12:30Embark on Adela Boutique Cruise, enjoy welcome drink while listening to cruise briefing and safety instructions.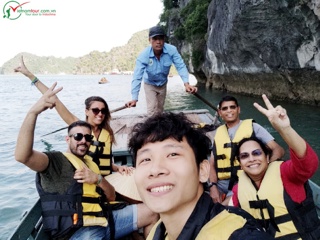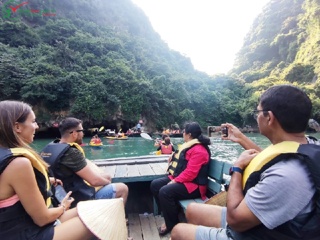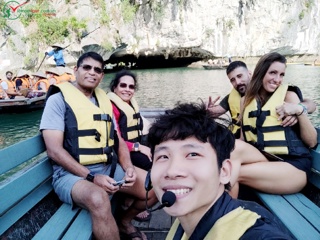 13:00 Have lunch at The Dawn Restaurant while Adela Cruise takes you through some of the most breathtaking scenery from Ha Long Bay to its secretive "neighbour" called Lan Ha Bay.
15:00 Explore Bright cave on a traditional rowing bamboo boat with locals. You can just chill and enjoy the breathtaking nature of the unique cave and lake surrounded by trees and stone cliffs.
16:30 It's time for swimming and water activities, immersed in the green bay with floats.
17:30 – 18:30 Enjoy Sunset party with some complimentary while waiting for twilight over limestone islands. Take the chance of HAPPY HOUR to have your favourite drinks
19:00 Dinner on the top deck, a special memorable dining experience in an intimate and romantic setting.
21:00 Enjoy evening views of the bay, try your luck with squid fishing. The bar is open until late.