Have breakfast and check out hotel.
And then transfer to Ninh Binh around 3,5 hours.
Up on arival, check in hotel and have lunch at local restaurant.
13:30: Leave for the Trang An Grottoes one of the most pristine natural landscape in Ninh Binh. Recognized as a World Heritage Site since 2013, Trang An is considered an ecotourism site appealing lots of foreign tourists coming here every year.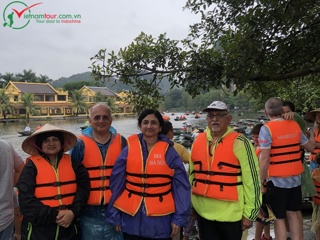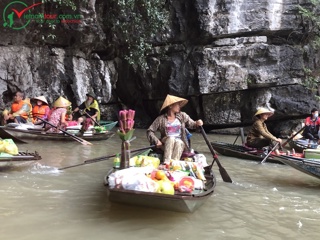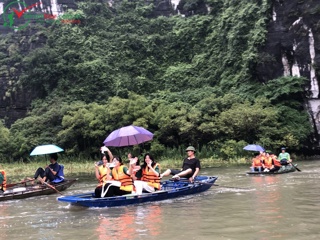 You will spend about 2.5 hours exploring in a small bamboo boat trip rowed by a local people at Trang An natural heritage site. Visit many limestone water cave along Sao Khe river, and temples along the way.
Embark on a traditional sampan gently roweddown the exquisite river through numerous caves: Hang Toi (Dack) cave, 320 meter long, Sang (light) cave, 90 meter long, and Hang Nau Ruou (Cooking wine) cave, 250 meter long…
This boat ride will be the highlight of your Bai Dinh Trang An Tour.
16:30: Our driver will take you return back to your hotel. O/N at hotel in Ninh Binh.