VIETNAMTOUR.COM.VN is a Hanoi based, operator of specialized tours of Indochina (Vietnam, Laos and Cambodia). Established in 2007, we have considerable experience with various clients, and we understand their unique location preferences and dietary considerations. In addition, we happily answer any personal questions they might have regarding visas, weather in the region, local prices, etc.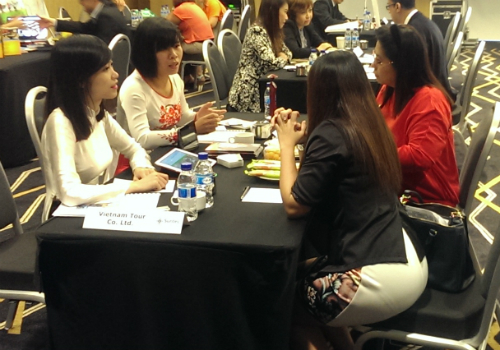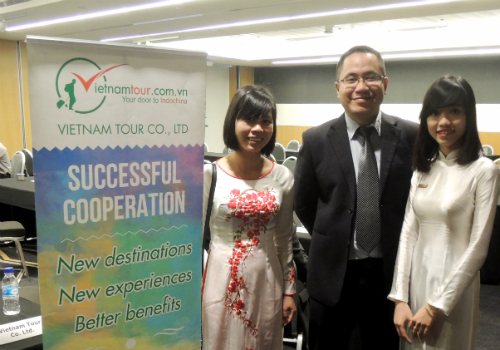 Vietnamtour.com.vn's group took part in Travex Asia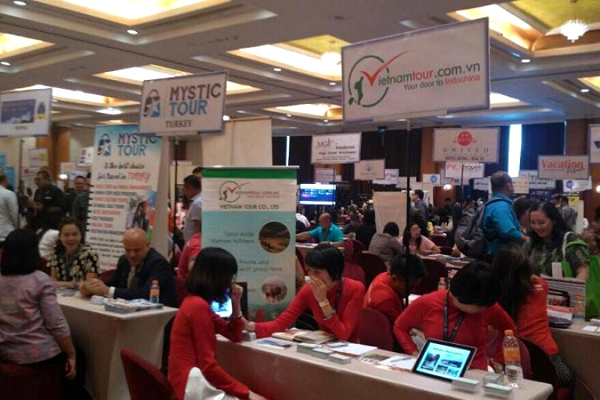 VietnamTour Co.,Ltd's team joined in TTC Indonesia
We are here to give your clients something a little different, and to help them experience the rich culture of Indochina.

Our Motto: "We do not sell tours, we provide the experience of a lifetime"

Our professional cooperation includes guided group tours, self-guided tours and customized tours:

Mini-van transportation

Excursions for cruise passengers

Multi-day excursions

History, culture & heritage tours

Pre-packaged tours

Destination guides and maps

Holiday insurance

FREE online newsletter

Comprehensive travel information


What are the advantages to your agency?

We guarantee an authentic trip for your clients

We guarantee attentive, personilized service
We guarantee an affordable price (with no hidden ,

extra costs)
Please contact us if you share our Travel Philosophy – we look forward to a great relationship of successful holidays designed specifically for traveler.
Hanoi Office Phone: +84-24-3824.9309 | Add: 3rd Floor, Naforimex Building, No. 40 Hai Ba Trung Str, Hanoi City, Vietnam
HoChiMinh Office Phone: +84.28.38257636 | Add: Suite 602 A, 6th Floor, Business Center Building, No. 57-59 Hồ Tùng Mậu Str, HCMC, Vietnam.
Company License No: 0103103092 - 18/12/2008
International Tour Operator License No: 01-517/TCDL-GP LHQT