As the old name of Ly Quoc Su street, Rue Lamblot restaurant, marking a vigorous change, is the perfect combination of the past and present.
Featuring ancient designs with a garden yard, Rue Lamblot puts in the elegance to Vietnamese cuisine with exquisite and relaxing manners. Situated near HoanKiem Lake, Rue Lamblot restaurant is the fine mixture of contemporary architectural styles and the nostalgia of French spaces. Its interiors are adorned luxuriously with a capacity of 200 diners. Many VIP rooms can warmly welcome 6 group of 40 guests while a garden yard on the rooftop is an ideal place for lavish parties with your family and friends.
Once stepping to the restaurant, you can indulge yourself in the reminiscences of the ancient Hanoi and the bustling lifestyle of the modern life.
A highlight of Rue Lamblot restaurant is the "spirit" of each dish, which is created and perfected by talented chefs, who boast their nearly 20 years of experiences in leading five-star hotels in Hanoi with a variety of scrumptious plates, from simple delicacies to new, modern tastes.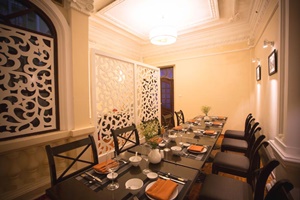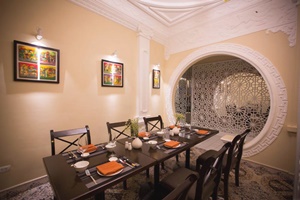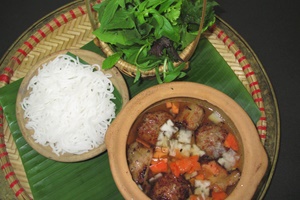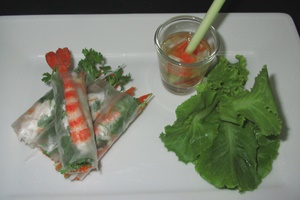 At Rue Lamblot, gastronomes can not only enjoy a delicate and fantastic menu with various options but you also have a chance to experience its serving culture with considerate, forthcoming staff in the motto of "affirming the prestige and bringing the refined feeling for every diner" set by the founder and the owner of Rue Lamblot, a Hanoian woman with many years of experiences in the professional serving field.
Rue Lamblot is not only an ideal culinary address, but it also provides cooking classes under the instruction of five-star chefs.
Come and enjoy the "spirit" of Vietnamese cuisine in every Hanoian and foreign gourmet at Rue Lamblot.
Rue Lamblot restaurant Hanoi
● Contact: 84-24-3824 3555 - [email protected]
● Address: 06 Ly Quoc Su street, Hoan Kiem Dist, Hanoi, Vietnam
● Website: www.ruelamblot.com