Hang Mua (Mua Cave) – a newly must-visit destination in Tam Coc, Ninh Binh. Coming here, you will be leisurely hiking with 486 stone stair-steps. From the peak, you will admire the majestic panoramic views of Tam Coc with rice fields on Ngo Dong River. That would be the moment you never forget in your Vietnam trip.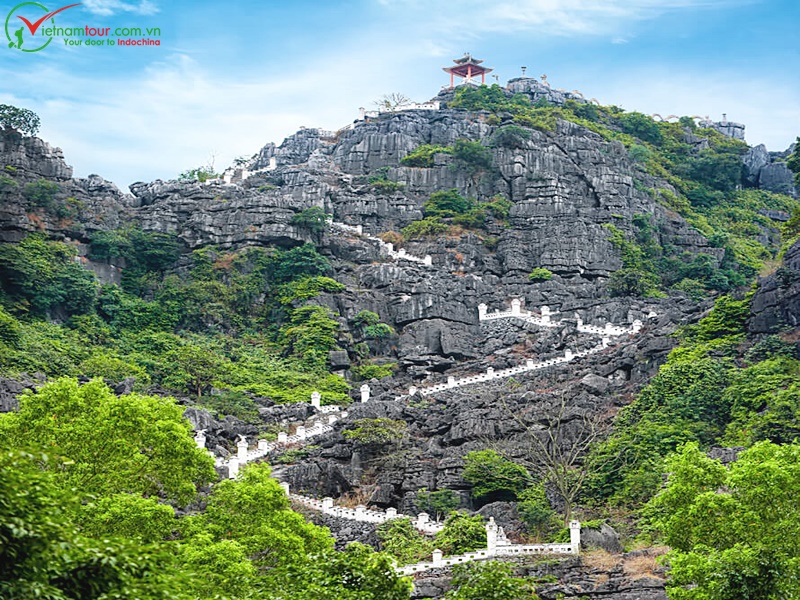 Mua Cave is located at the foot of Mua Mountain – in the ecotourism area in Tam Coc, Ninh Binh. Follow 1A route, when turning to Trang An or Tam Coc, you will see the direction to Mua Cave. This is labeled as " Tam Coc Muse" or " The great wall of Vietnam" with spectacular landscapes of mountains, fringled with poetic golden rice fields.
The highlight of this destinations is the route leading to Mua Cave top, which is simulated " The Great Wall" Architecture with nearly 500 steps stone. From the top, you will see the whole scenery of Tam Coc – one of must-see destinations in Ninh Binh. Legend has that when Tran King returned to Hoa Lu to build Am Thai Vi , he often came here to hear the women singing and dancing. Therefore, this place was named Mua Cave. Mua in Vietnamese means " Dance".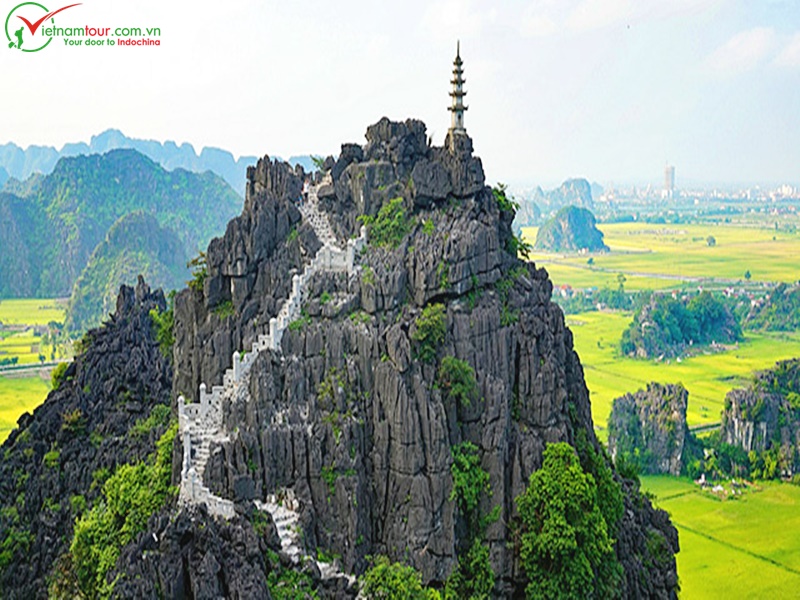 In the center of the monument, there is a big artificial lake, with green trees along two sides, creating a relaxing and airy space with the panoramic view of the scared mountain. On the top of the mountain, placed a statue of Avalokitesvara Bodhisattva eyes down the ancient land.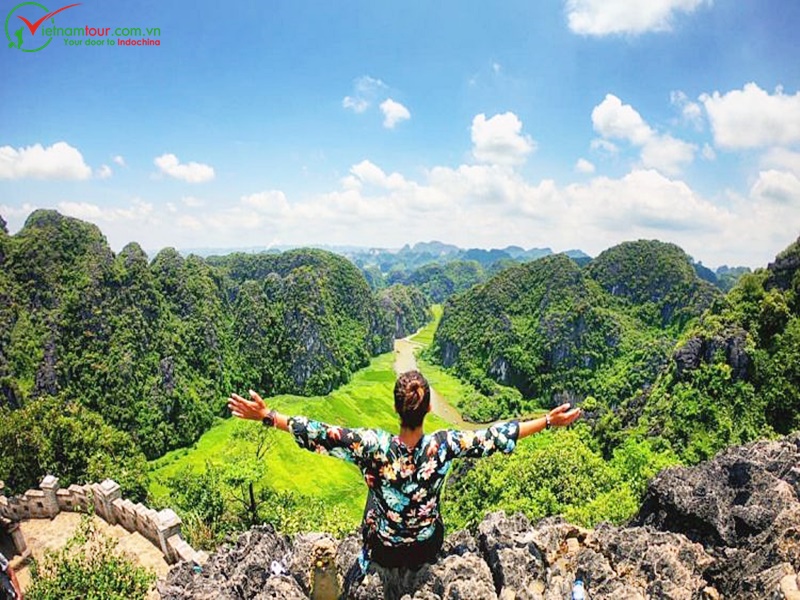 For wonderful panoramic photos of golden rice fields & limestone monntains,you'd better arrange your trip to Ninh Binh & Mua cave between late May and early June ( sometimes early in May) when the rice is getting ripe and change from green to yellow colours.
You can choose to relax here, combinning with hiking or biking in nearby destination like Tam Coc, Bai Dinh Pagoda, Trang An Grottoes or Van Long Lake.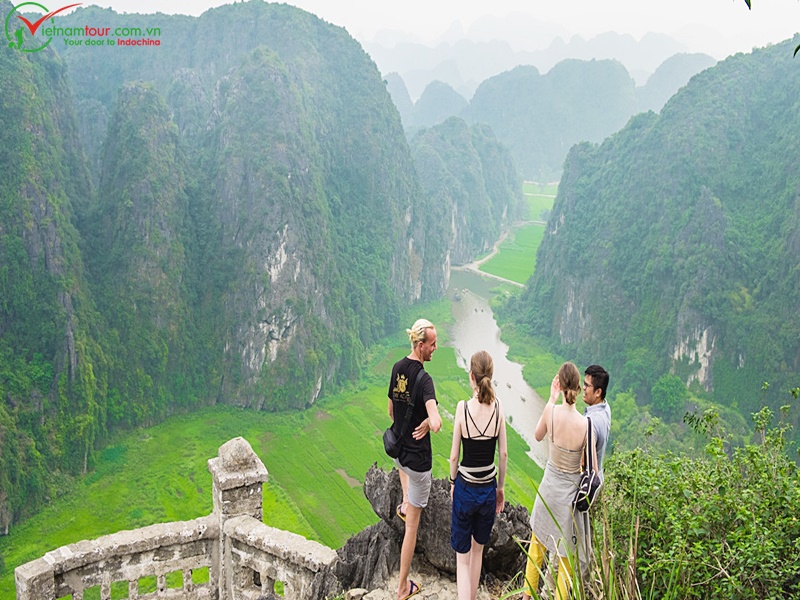 Tips to go to Hang Mua ( Mua Cave)
The best time to visit Mua cave is in the morning or in the late afternoon when the sun is not so strong, and you cave have a great moment to view sunrise or sunset as well.
The entrance fee is 100.000 vnd/ person ( 5usd)
Distance 115km far from Hanoi (two hour drive)
The climb is paved but steep in sections, so bring water and allow an hour return.
Flip flops are possible but not recommended, as the steps can be rather slippery and the rocks are jagged. Parking is included with the entry fee; ignore the people just outside the ticket booth aggressively attempting to wave you into their paid (10k) parking lot. The only reason to go with these guys is if you want an eye kept on your bike, but keep in mind that the free parking right after the entrance gate to the site is a quite safe place.
How to get to Mua Cave?
Mua cave is 115km far from Hanoi and in two hour drive, you will reach the destination.You can join us in a private day tour to Ninh Binh connecting Tam Coc or Trang An with Hoa Lu ancient capial & Hang Mua.