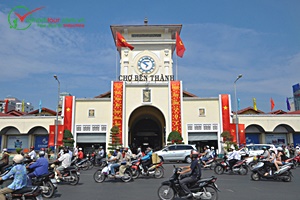 Pick up at your hotel from 7.45 – 8.00AM:
In the morning, we start the trip by heading to China Town & visit Binh Tay Market, stopover at Thien Hau, a 150 year old Chinese Temple. Followed by the remarkable site of the War Remnants Museum. Lunch at a local restaurant.
In the afternoon, visit the Reunification Palace, followed by exploring Notre Dame Cathedral, the historic Central Post Office & XQ embroidery workshop. End the trip with a visit to Ben Thanh Market, time for shopping.
Accommodation: Hotel in Ho Chi Minh City.