Listen ... Do you hear? But if there, in the distance, the call of the sandy beach, turquoise water at 26 degrees and the sun caress your skin of red? To help you plan your wonderful relaxation journey, we thought that these postcards of the most beautiful islands of Vietnam would be your greatest choice.
Listen ... Do you hear? But if there, in the distance, the call of the sandy beach, turquoise water at 26 degrees and the sun caress your skin of red? To help you plan (and spend the winter), we thought that these postcards of the most beautiful islands of Vietnam would do you the greatest good.

1. Con Dao Island
Con Dao Islands, also known as Con Dao National park, are an archipelago of 16 mostly uninhabited islets just off the southern coast of Vietnam, each of which offering expansive beaches shaded with evergreen trees. Great for savvy travellers looking to escape bustling city life, the main island also boasts miles of coastal roads, hiking trails and a wide range of outdoor activities.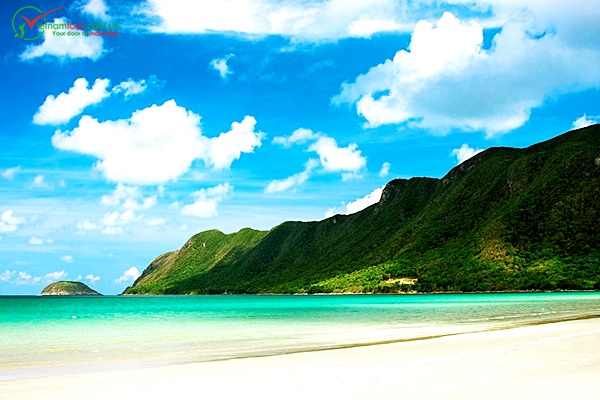 Aside from this rather bleak part of Con Son, the island has plenty of unspoilt beaches where you can enjoy a day of sunbathing, swimming, and dining on fresh seafood. Closest to the town is Bai An Hai Beach, which connects Ben Dam Harbour to several beachfront resorts and fishing villages. If you prefer privacy, rent a motorbike and make your way south towards Mui Ca Map (Shark Cape) and Nhat Beach to enjoy fine white sands and breathtaking views of the ocean.
2. Phu Quoc Island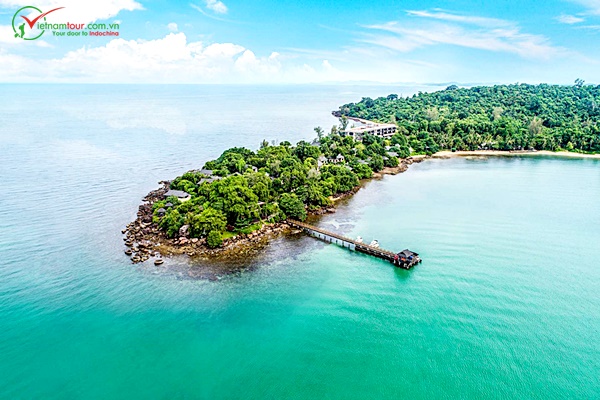 Phu Quoc is a small corner of Paradise lost, but not for everyone, since tourists are legion. Located off Cambodia and Vietnam, the island attracts a large colony of visitors of Russian origin who do not skimp on spending to afford luxury in the middle of nowhere. As a result, fine sand beaches, turquoise waters and wild nature are in some places more and more similar to all-inclusive holiday clubs. Fortunately, it is still possible to find its haven of peace, but we bet that it will not last, as the postcard of Phu Quoc seduces more and more tourists in search of idleness. And somewhere, we can understand them.
3. Nam Du Island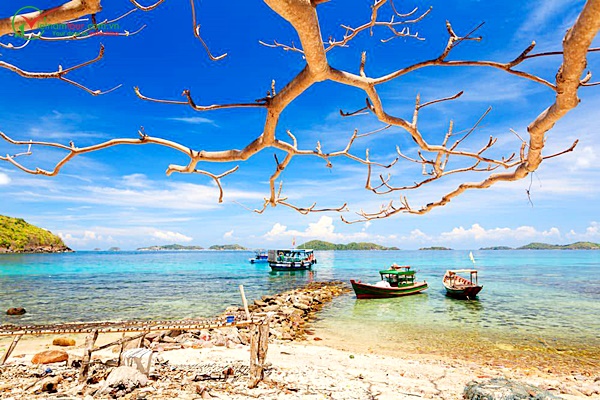 Nam Du is actually an archipelago made up of 21 islands and islets, located to the south-east of Phu Quoc which you have just spoken to. The Vietnamese and especially the tourist guides call the place the "Halong Bay miniature" (note, however, we often find this label in Vietnam). If Hon Ngang (literally "Horizontal Island"), is the most prosperous and most populated island of the archipelago, Hon Lon ("Big Island") has it, beautiful beaches like Dât Do, Cây Mên, Ngu and Gieng. A lighthouse can also enjoy one of the best views of the region preferably to test at sunrise or sunset. Know that Nam Du is an excellent spot for snorkeling and diving enthusiasts, especially on the island of Dau.
4. Cat Ba Island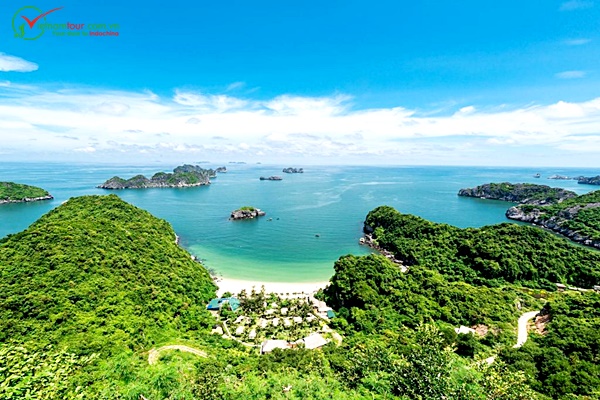 Cat Ba comprises 367 islands located south of Ha Long Bay. It is also a great alternative to visit this one cheaply, even if Lan Ha Bay, considered as the twin sister of Ha Long, does not have much to envy, apart from the number of tourists hurrying there. Cat Ba is large enough to spend a few days on a scooter to visit the countryside crossed by winding roads, lose yourself in virgin forests, or just land on golden beaches.
6. Binh Hung Island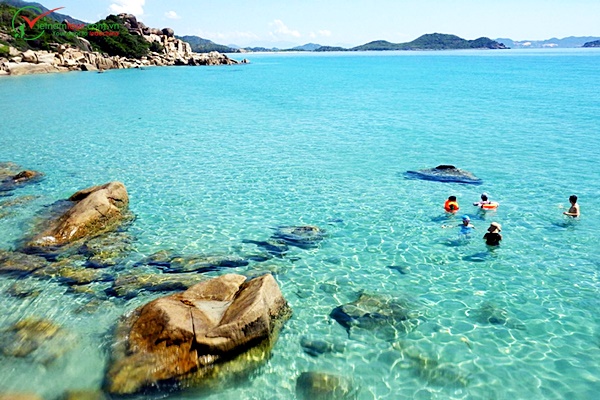 Like Binh Ba just mentioned, Binh Hung Island is located in Cam Ranh Bay, but only 10 minutes by boat. Crystalline waters and seabed rich in fish and other crustaceans await you from feet (webbed) farms. Unless you prefer these on your plate. By cons, do not expect a crazy nightlife, Binh Hung is not a seaside resort as some dream. Here flip flops have not been replaced by Louboutin yet.
7. Ly Son Island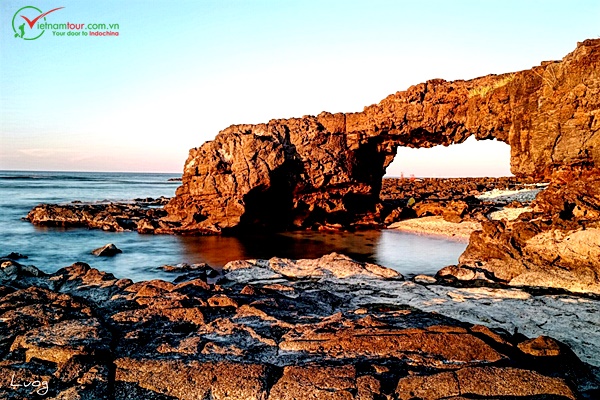 Long known as the Ile de Ré, Ly Son is now a preserved green paradise with lush vegetation that thrives on the richness of its volcanic soils. The island is also home to 5 mountains, memories of past eruptions, which offer beautiful walks for travelers in search of nature. But which says island, also says turquoise waters and wild beaches that you will have to share with the aquatic fauna, which desolate, was still there long before you.
8. Cu Lao Cham Island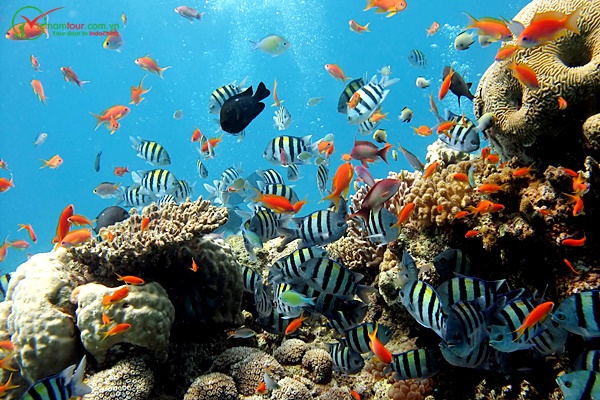 Cu Lao Cham consists of a set of 8 small islands accessible by express boat from the coast of Cua Dai (a seaside resort victim of global warming and rising waters, which has lost 150 meters of beach in just 8 years) . The Cu Lao Cham Archipelago has been a UNESCO World Biosphere Reserve since 2009 for the richness and diversity of its underwater species. So many guarantees to find something to satisfy your quest for authenticity.
9. Co To Island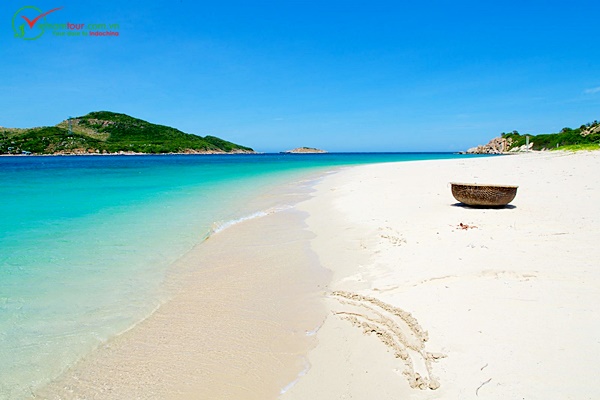 Still preserved from mass tourism, the island of Co to is discovered on foot, by bike, or even better, by scooter, just to enjoy the charms of places without having to trudge. You will go for example on the beach of Van Chai, or that of Hong Van if you prefer to enjoy a little more privacy. To gain height and admire the archipelago, climb to the top of the lighthouse of the island which you will reach by a road bordered by vegetation. The island still offers many other pleasures (trek, seafood, climbing, snorkeling) to discover. Do not hesitate to give preference to homestays (without necessarily going through Airbnb), which will allow you to exchange more easily with locals than if you stayed at the hotel.
10. Dam Duong Island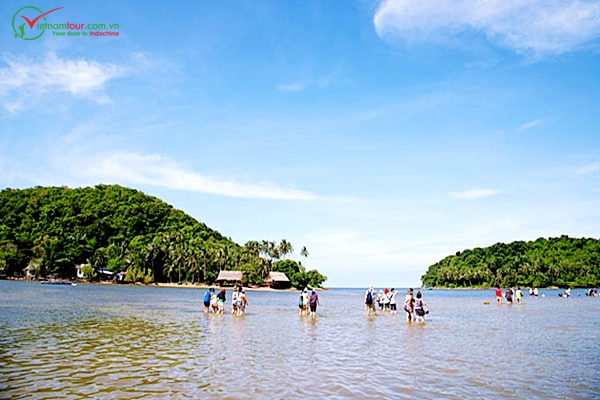 Located in the Ba Lua Archipelago, Dam Duong Island is encircled by fine white sand. A good reason to put down the weapons for a relaxing stay, between Emerald Sea and planting fruit trees (Mango and coconut trees) that cover part of the island. From Dam Duong, you will be a few paddles away from the two other islands in the area: Dam Gieng and Dam Duoc, equally picturesque and exotic.