Regardless the duration you stay in Vietnam or religions you visit, you shouldn't miss unique experiences listed below. Let's check out what are top 14 things to do in Vietnam.
1. Cyclo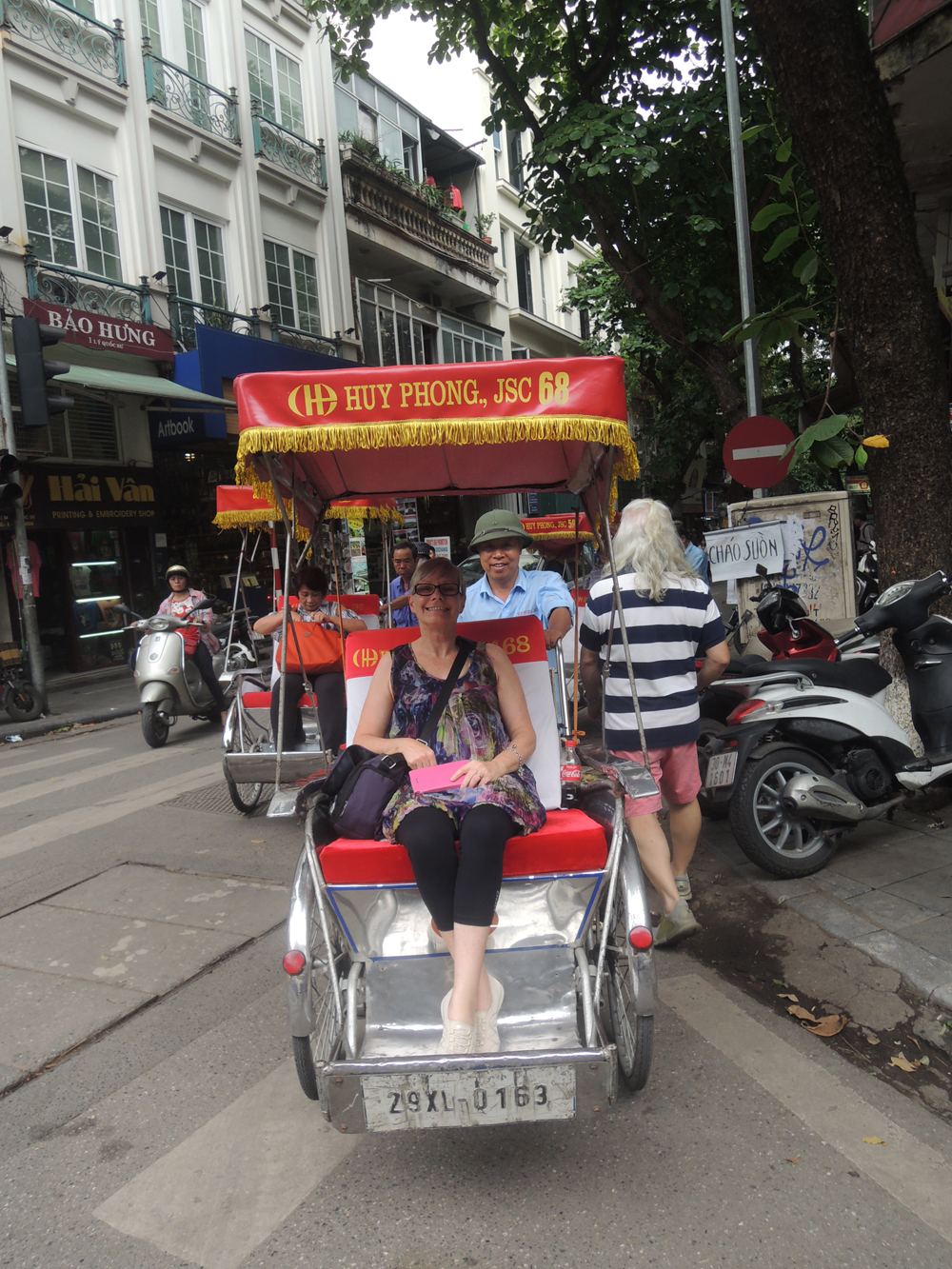 Cyclo, Xich Lo in Vietnamese (Pronounced Sik-lo) was the most popular transportation in Vietnam in the past, but is now a representation of the Vietnamese way of life. Sitting in a cyclo is a relaxing way to tour the city. You can find cyclo in many cities in Vietnam: Hanoi, Hue, Hoi An, Nha Trang, Ho Chi Minh city. Hanoi is highly recommended to do a cyclo tour in the morning or late afternoon, take a round in Hanoi Old Quarter to slowly feel the breath of this vibrant city.
In Hue, let's do this cross the Truong Tien bridge, to the Citadel. In Hoi An, just let it take you to the countryside roads. In Nha Trang, a ride along the sea view road is a great idea and in Ho Chi Minh, the cyclo will take you to visit some of the most iconic building there.
2. Water puppet show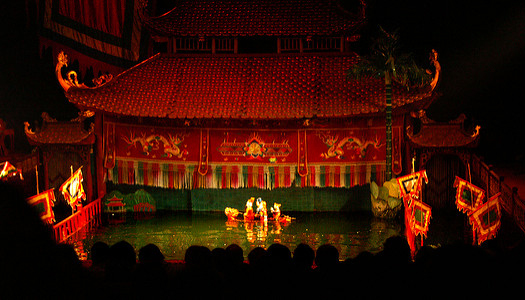 You hardly can find any show that describes the life in Vietnamese countryside more interesting than this show. Besides, this show is a good story teller telling you some legends of Vietnam through colorful wooden puppets and amazing music. 11 chapters covered in a show of 50 minutes, a simple concept, but it's really enjoyable. A great way to learn about Vietnamese culture and an excellent outing if you are travelling with kids, or are a bug kid yourself!

3. Stay overnight at a homestay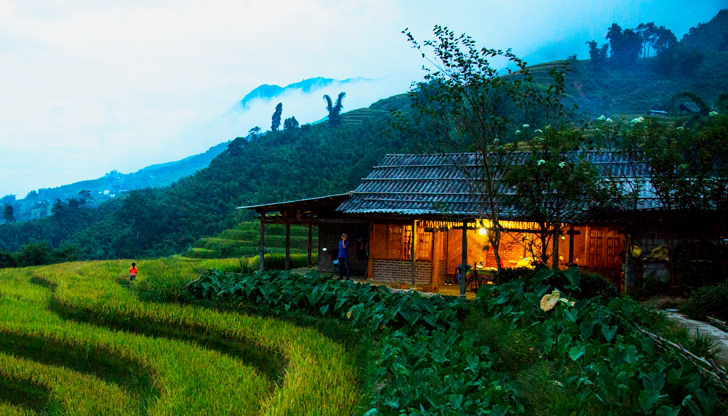 Homestay is a good way to experience the local life. Stay overnight with the host, you have a chance to see how the locals live, join their daily activities and hands on experience of cooking lunch or dinner with them.
Homestay is never the bad idea for those who love to discover authentic culture and lifestyle.

4. Riding a motorbike
If you search images of Vietnam, you will easily get a lot of pictures captured dozens or even hundreds of motorbike on streets or on the sidewalks. Well, Vietnam is introduced as the country with most motorcycle in the world. Regardless the city you visit, you always can hide a motorbike for a short tour around the city. If you are not a biker, don't worry, we have easy rider for you.

5. Treat yourself with a bowl of Pho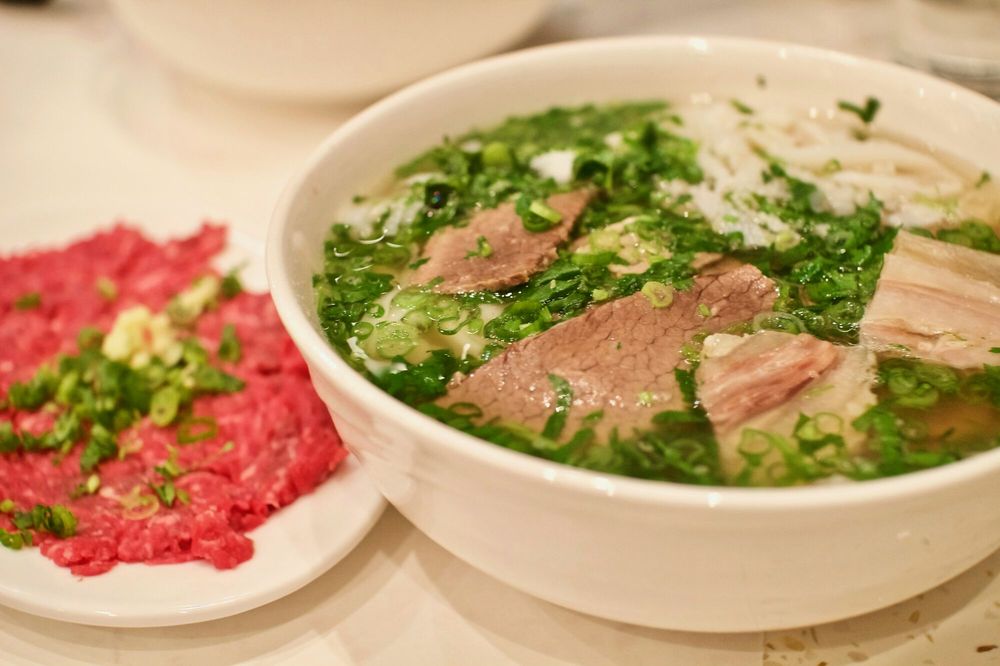 Pho is the most popular dish in Vietnam. This food is spreading into the world, but nowhere can make the exact taste of Pho than its hometown. Pho is a combination of rice noodle served with fair soup extracted from pig & cow bones and some slices of beef, chicken or pork, depends on the favor you like. Local people often add some lime or lemon, herbs (onion, coriander, and mint), pepper or chili sauce to have better taste.
6. Have a cup of coffee or beer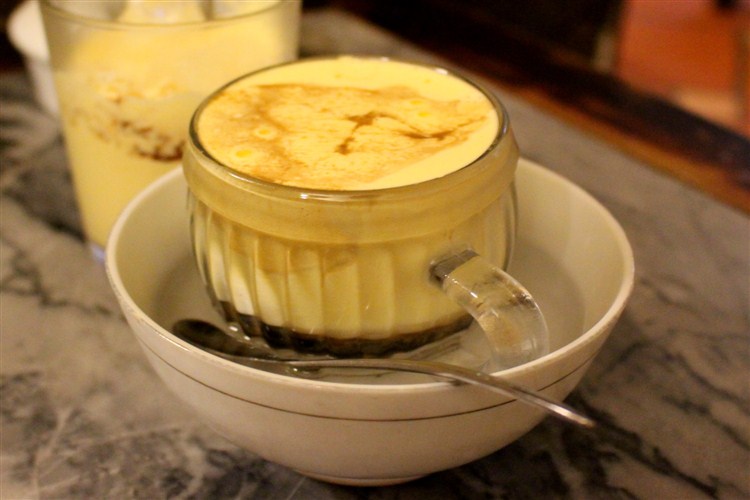 You can find these kinds of drinks in most of cities in Vietnam. Even Vietnam is not the hometown of coffee, either beer, but Vietnam is a good place to try them. Saying about coffee, Vietnamese coffee is quite strong, can be served with a filter. Besides that, Hanoi is the only place where you can find egg coffee, a special and healthy coffee. Coffee shops in Hanoi are not too big, and the best ones are usually lie in hidden alleys.
To beer lovers or those who simply want to sit down and have fun, just go to Ta Hien street (in Hanoi) or Bui Vien, De Tham, Pham Ngu Lao street (Ho Chi Minh city). You can find a lot of bars and lounges here, the most exciting part of the city, and beer is very cheap.

7. Street food tour will make you say "Oh my god"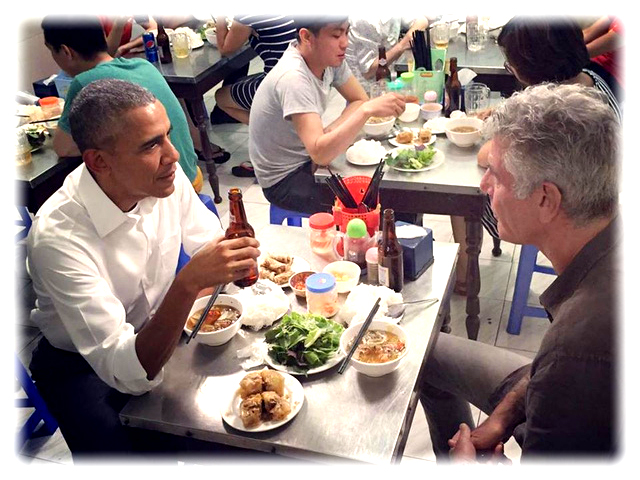 Offer you food that you can't find in restaurants, street food tour will be the most highlight of your holiday in Vietnam with unique experiences. The diversity of food, the stories behind each dish and the way you eat like a local will give you a memorable dinner or lunch.
8. Learn about Vietnam war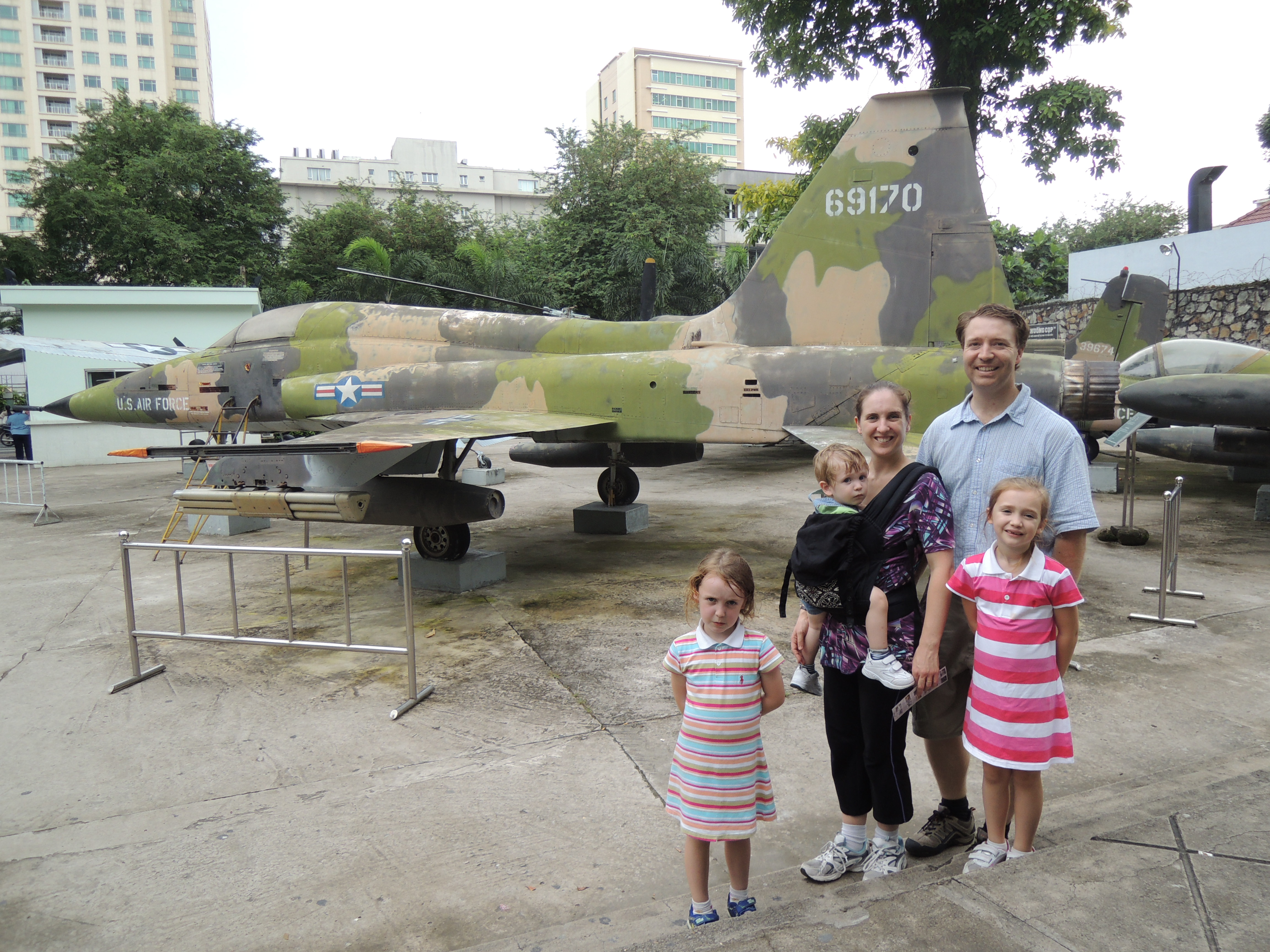 Vietnam is just 40 years away from the war and its relics are still appearing throughout the country. Many people know Vietnam via the war stories and it's is an important part in Vietnam history, influents to Vietnam modern life.
Hanoi, Son La, Dien Bien, Quang Tri DMZ (can reach from Hue), Ho Chi Minh city, Cu Chi tunnels are the most famous places to learn about Vietnam war. Hoa Lo prison (Hanoi), War Remnants Museum (Ho Chi Minh city) and Cu Chi tunnels are in the top of the list.
9. Trekking to observe the rice fields
Imagine you are trekking in the lush valley and surrounded by terraced rice fields, that is such an incredible feeling.
Vietnam offers you a lot of trekking routes with beautiful landscape. The best names are Sapa, Pu Luong, Mai Chau, Ba Be lake, Ha Giang, Mu Cang Chai. Trekking in these places, you will have a chance to see the best terraced rice fields in Vietnam and visit ethnic villages, hands on experience in farming activities such as cutting rice, plough, planting new rice.

10. Boat trip along rivers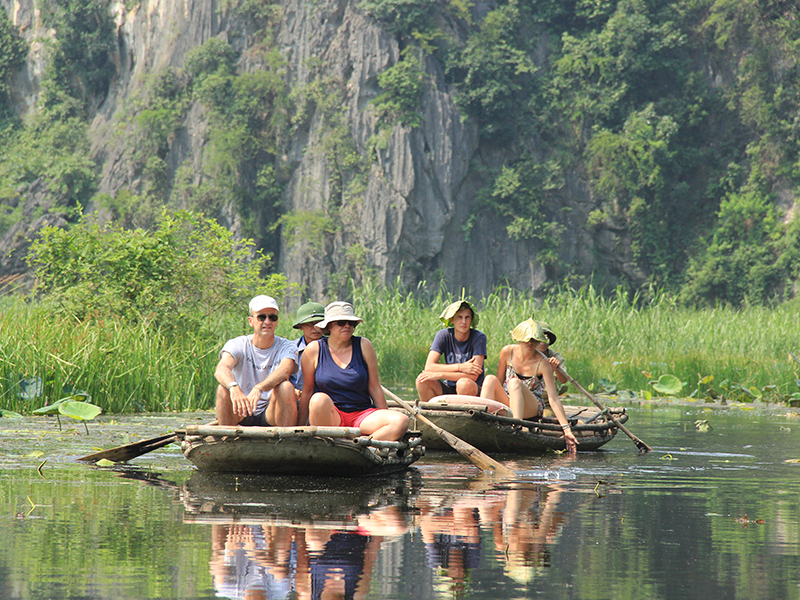 Travel along Vietnam, you can see a lot of rivers. Don't think taking a boat trip in every city is not a good idea because the landscape and the type of boats are different between regions.
If you are staying in Hanoi, just spend one day to Ninh Binh, visit Tam Coc or Trang An. Tam Coc is really a gem from Feb to May, thanks to exotic rice fields growing along the river, covered by great lime stone mountains. Many visitors were surprised by the way the locals rowing the boat by their feet.
Trang An attracts people by its great water and caves. The boat trip here is around 2.5 to 3 hours, passing through 12 caves and the most interesting cave is Bright cave.
If you travel to the middle Vietnam, don't miss the boat trip on Perfume River to visit Thien Mu pagoda or to see the sunset. From Hue, you also travel to Quang Binh province, take a boat trip to visit Phong Nha cave, the world heritage site.
To Hoi An, you can take a boat trip on Thu Bon River, right in the centre of the ancient town to view the whole town from the other side or join lantern festival on mid moon of months.
Travel southern downward, a boat trip in Mekong delta will offer you a great view of local life on the water interface.

11. Riding a buffalo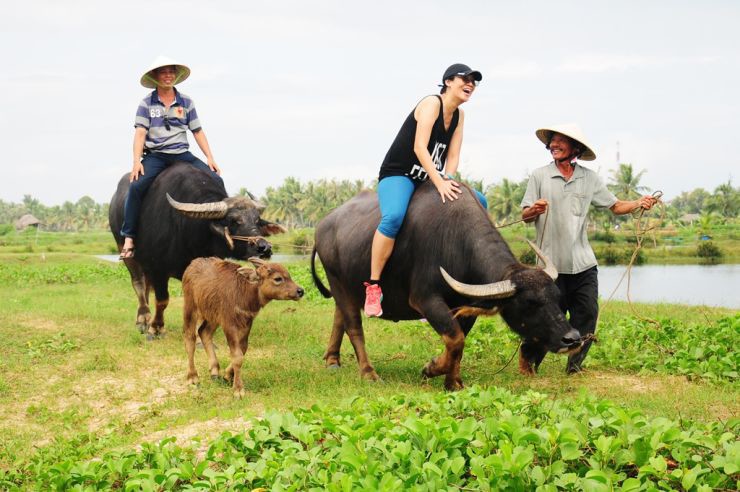 Water buffalos are easily found in the countryside of Vietnam. Buffalos used to be the best supporter for farmers to work on the fields.
There are 2 places that you can try riding a buffalo. The first one is in Hoa Lu temple. The buffalo here is about the story related to King Dinh Tien Hoang who used to often play battle games with cattle boys in the village. Visit Hoa Lu temple, you will have a chance to ride a buffalo, holding the wiping grass as the image of King Dinh Tien Hoang at his young age.
The second one is in famous Hoi An countryside. This place is highly recommended as you will deeply learn about farming activities in Vietnam.
Or if you visit any countryside area throughout Vietnam and see a buffalo, ask the owner for a ride. I sure you he/she won't deny.
12. Cooking class – How to cook delicious Vietnamese dishes
You soon realize that Vietnamese food is really delicious after one or 2 days in Vietnam. The thing is you hardly can find those dishes outside Vietnam or something at the same taste. Spring roll, summer roll, lotus stem salad, papaya salad or many other dishes are easier to cook than you think. So why don't join a cooking class, learn how to do them all. You will be instructed from the very early step: go to the market to buy fresh ingredients for the class.
Sit back and enjoy your result after the class. The gift to bring home is recipes for a list of dishes.

13. Tailor-made clothes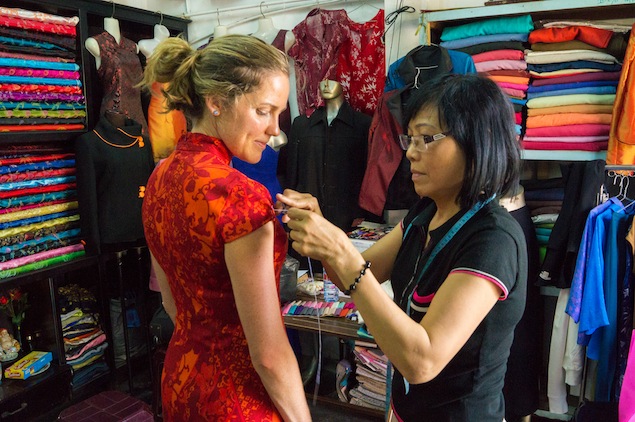 Textile and garment are very popular in Vietnam. With the low labor cost and high quality, Vietnam is really a good place to tailor a suit, a dress or shirt or even, an Ao Dai, traditional dress of Vietnam. Hoi An is considered as the best place for tailoring clothes with very quick services and many options, always update the new trends. Tailors there can complete a dress within one night.
14. Strolling around Hanoi Old Quarter
People said The Hanoi Old Quarter is a small city where you can find everything: food & drinks, silks, clothes, souvenirs, toys for children, bars/pubs for entertainment, ect, thanks to 36 streets selling a lot of goods.
The special thing of Hanoi Old Quarter is that you can witness the daily life of the local; it's not only a tourist place. The area is a complex of sightseeing, entertainment, accommodation, shopping, culture discovering and photo hunting to capture moments of life.
Come to Hanoi and see it through local eyes.
Hanoi Old Quarter is the place where you can feel the breath of time.