Sapa trekking is one of the must-do things tourists definitely should not miss when coming to this alluring tourist attractions. This outdoor activity includes in taking a trek to the mountainous villages of the local people or through the mountain to explore Sapa's nature with the majestic beauty of terraced fields, immense mountain and waterfalls as well as the daily life of indigenous people.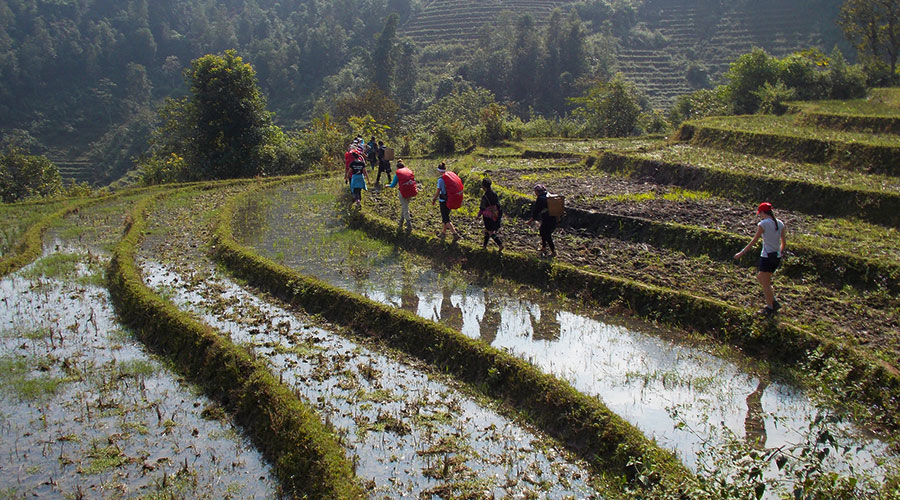 Best time to take Sapa treks
The dry season starts in January and ends in June; the period time from March to May is the best time for Sapa trekking. The weather at this time is so nice for climbing mountains and visiting the villages of the locals. The period time from September to late November is also the best time to have a Sapa trekking as rainy season falls in the time from June to August and September is the end of rainy season. At this time, all immense terraced fields seem to be covered in yellow rice plants as the harvesting season begins. That makes a breath-taking scenery, which tourists will be overwhelming when witnessing.
Options for Sapa trekking
One of the popular trekking trips in Sapa is Fansipan Mountain Climbing. Taking 2 days and 1 night for this trek will be comfortable and enjoyable for those who want to take it. Sleeping on the mountain in a tent at night, going through pristine forests, visiting to remote villages of the local people will be unforgettable experience for trekkers. Having a guide or going with an experienced trekker will make your trek safer. If your target is beholding the famous rice terraced fields and indigenous villages, it will be better to take a one-day trek in Sapa.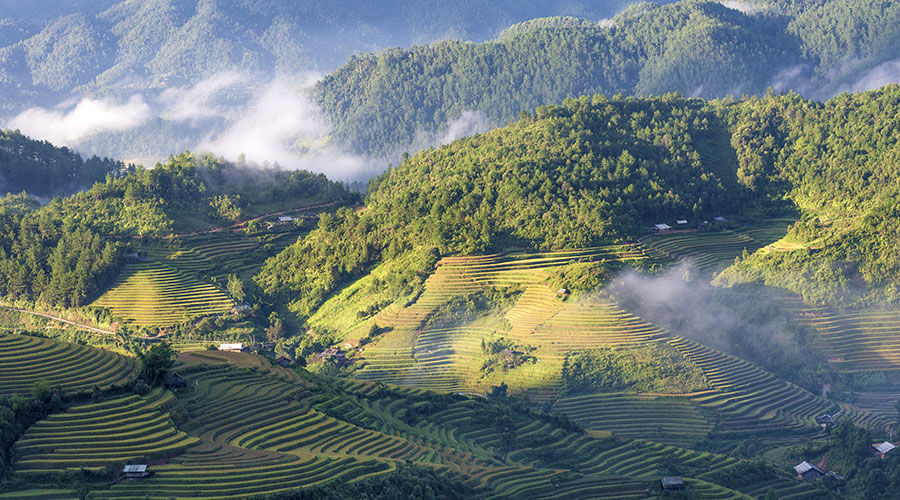 Three-day Sapa trekking is an option for those who truly love trekking because the tourists taking this trek will go in a longer trip, meet fewer tourists and experience more beautiful natural landscapes as well as the daily life of the indigenous people.
Homestay in Sapa: Homestay means that tourists stay overnight in the houses of the locals, which must be registered for tourist activities. It can be a great experience for trekkers. If you are traveling in group, you can share the room with all your partners. Dinner and breakfast will be served by the owner of the local house. It is a very nice and memorable cultural experience for trekkers when coming to there.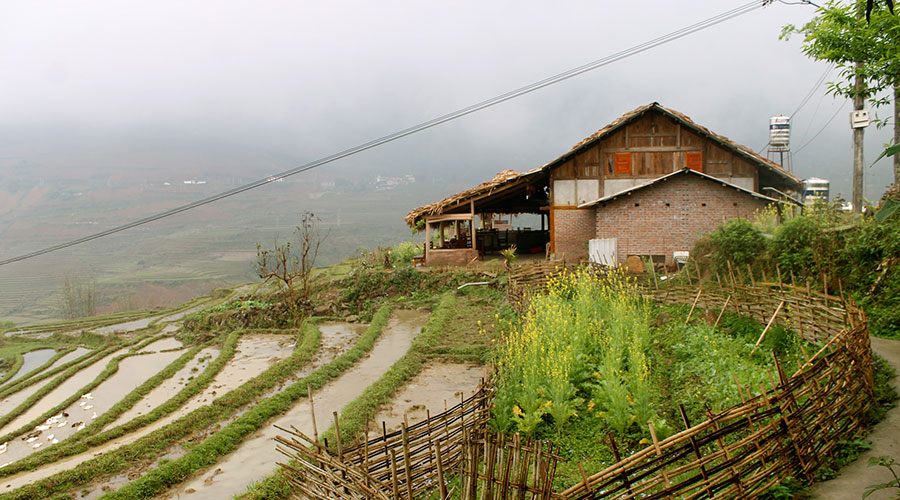 Sapa is famous for its immense terraced fields and perhaps it is one of the most beautiful tourist attractions of Vietnam and even of Asia. Taking a Sapa trek, tourists will have chance to walk through the paths in rice terraced fields and even great places in the valley; to cross many different ethnic minority villages where brings for tourist the feeling of going back in time; to behold the spectacular scenery of the mountain when being on the top. This attractive tourist site is definitely a great place to take pictures and have a great trekking time.