Vietnam enjoys a mild tropical or subtropical climate and aside from a few months a year in the high northern region you'll never need to worry about packing cold-weather gear. But do bring an umbrella, especially if visiting from July to November, Vietnam's stormiest months.
It pays to imagine the country as three separate destinations when researching weather for your intended visit and the following information will hopefully help you unravel the complexities.
 Mountainous Far North Sapa, Ha Giang, Bac Ha, Mu Cang Chai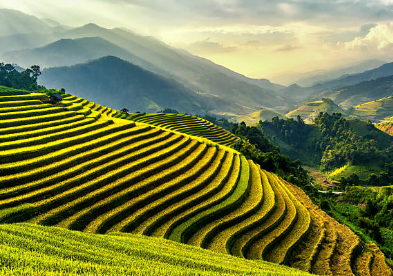 The climate in Sapa and Vietnam's north-west region including Mu Cang Chai is divided into two seasons: the dry season runs from October to late March with the wet season lasting from April to September. It can get very cold and frosty in December and January, especially at night.
The best months to travel in the north-east (Ha Giang) is during the dry season, from October to April, although December and January can get very cold. We recommend avoiding travelling in Ha Giang during the rainy season (May to September).
Trekking and adventure:
The best trekking conditions in Sapa and around Mu Cang Chai can be experienced between September & November, and from March to May. Daytime temperatures range from 15-28°C, and night-time temperatures from 10-18°C. Trekking and cycling are possible year round, however the winter time can be rather chilly, and the summer rather wet.

North Vietnam Hanoi, Halong Bay, Cuc Phuong, Mai Chau & Ninh Binh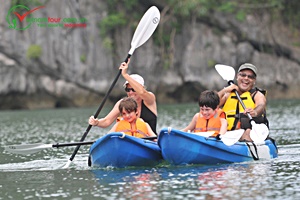 Hanoi and North Vietnam has a distinct winter and summer season. The cool but mostly dry winter lasts from November to April when temperatures average 17-22°C with the coldest months being January - March. So the best time to visit the North of Vietnam is from September to April.

Summer lasts from May to October when it is hot and humid and the region experiences its highest rainfall. July to September are often the wettest months of the year. During these months severe weather can prevent junks sailing in Halong Bay although such weather is rare.

Central Vietnam Hoi An, Danang, Hue, Dalat, Quy Nhon & Nha Trang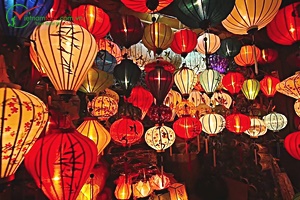 Hoi An, Hue & Danang in the centre of Vietnam have hot and dry weather from mid-January to late August, with temperatures often reaching the mid-30's °C. During the winter months the rainfall increases with October and November achieving peak levels, occasionally in the form of typhoons.
Hue is often cooler than Hoi An, especially early in the year. In addition, with each sitting on opposite sides of a small mountain range the weather can often differ between the two greatly on any given day.
So best time to visit Da Nang, Hue, Hoi An is from March to August.
 
Quy Nhon is a six hour drive south of Hoi An and shares a similar weather pattern although the dry season is slightly longer due to its proximity to the southern system. 
 
At the far south of Central Vietnam, Nha Trang benefits from a longer dry season (typically January to September), with high temperatures and little rain . The rainy season runs from October to early December with almost half the annual rainfall falling in October and November. 
Dalat, in the central highlands, is wet from June to October making outdoor pursuits problematic. From November to May it is far drier although cold in December & January. You should visit Da Lat from October to March.

South Vietnam Ho Chi Minh City, The Mekong Delta, Phu Quoc & Con Dao, Phan Thiet & Mui Ne, Ho Tram & Long Hai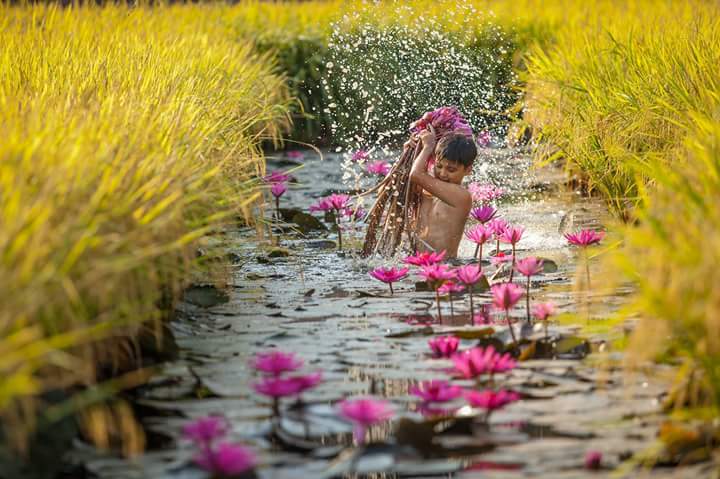 With temperatures remaining constant year round, the climate of the south is split into two simple seasons, wet and dry. The dry season begins in November and ends in April/early May with late February to May being slightly hotter and more humid. The wet season lasts from May until early November with the months from June, July & August receiving the highest rainfall of the year. Throughout much of the wet season rainfall is generally heavy but short lasting, often occurring in a mid-afternoon heavy downpour.
 The average temperatures in the south range between 25 - 35°C year round.
 In the far south, the islands of Phu Quoc and Con Dao can be enjoyed year-round, with high chances of sunny days, although if visiting outside dry season, afternoon downpours should be expected.

If you're planning to visit several parts of Vietnam, then we should start the real work to find the best time to enjoy the most of your trip.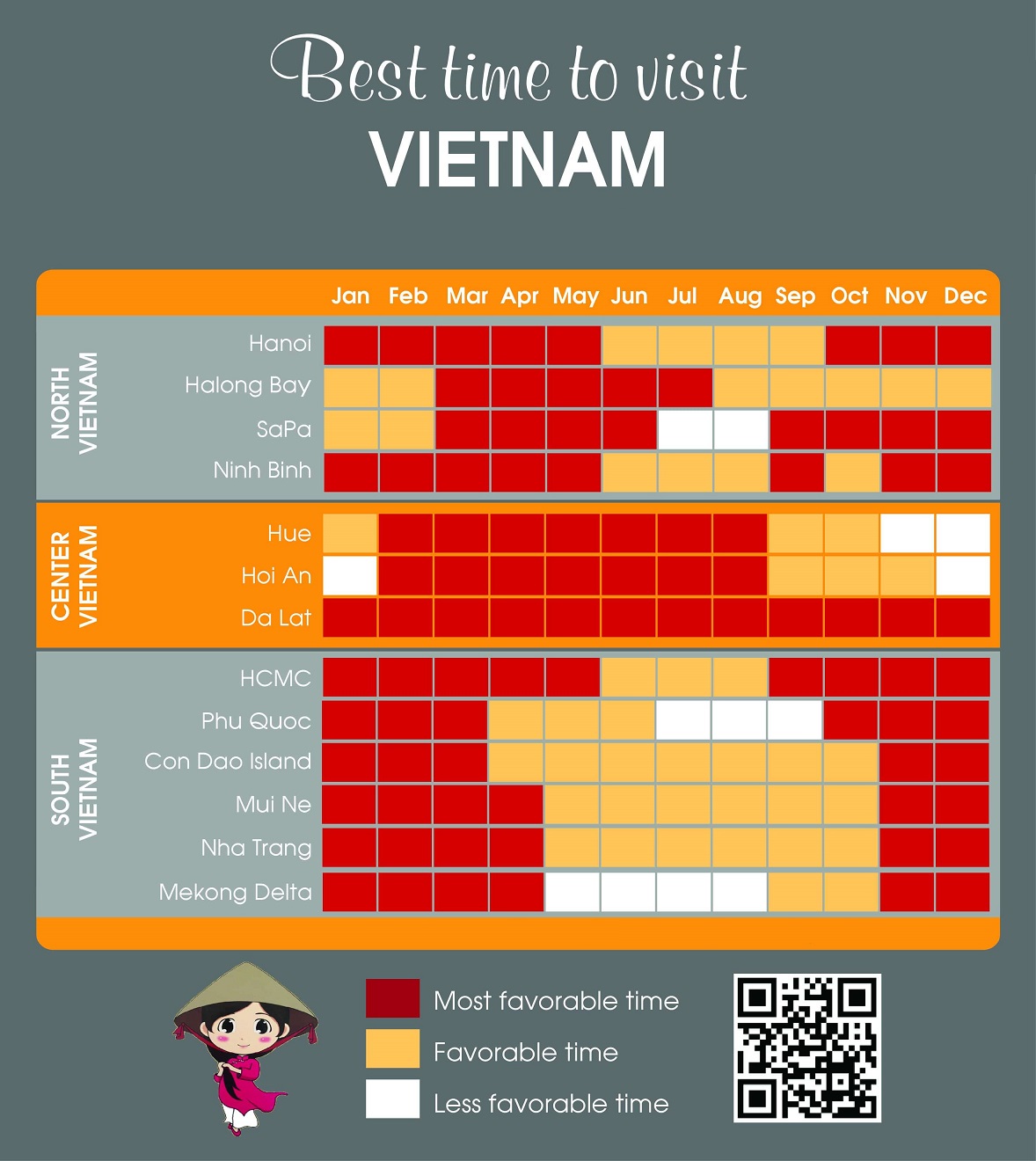 Let enjoy our best of Vietnam now!